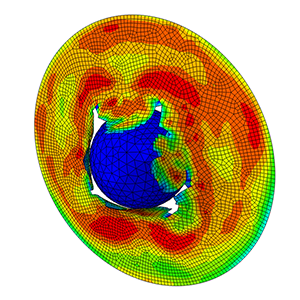 Abaqus Tutorial 9:
Ball Plate Impact
This Tutorial covers a basic example of a ball being fired at an aluminum plate.
An element deletion criterion is defined and therefore the plate ruptures and allows the ball to pass through.
It assumes some knowledge of Abaqus CAE – if there are concerns about some of the steps the content is covered in previous tutorials.
Get your FREE Abaqus tutorial now!
Request your FREE tutorial