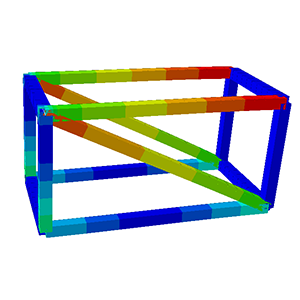 Abaqus Tutorial 3:
Basic Beam Elements
In this Abaqus tutorial, the user builds a framework model using a 3D wireframe read in from a CAD system.
The guide will take you through the process from the Geometry Import, through to Opening the Results File and Plotting the Results.
Get your FREE Abaqus tutorial now!
Request your FREE tutorial