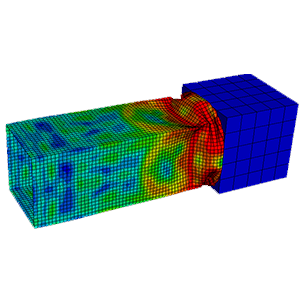 Abaqus Tutorial 6:
Crash Box
This Abaqus Tutorial starts to look at slightly more complicated areas of simulation. In this guide, you will learn about: 'Crash - Explicit solution of an impact problem'.
The tutorial will help you to:
Set up a basic explicit analysis

Define general contact

Apply initial conditions such as velocity
Get your FREE Abaqus tutorial now!
Request your FREE tutorial