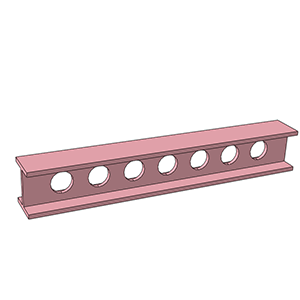 Abaqus Tutorial 4:
(Workshop) I Beam
This Abaqus tutorial document serves as an opportunity to test some of the skills learnt so far.
It is a workshop which defines a project brief, giving the project data and ideas for a discussion once the workshop has been run. Using a Simply Supported Beam, the workshop tasks you to:
Determine the maximum deflection

Determine the peak stress in the component and at position A

Comment on accuracy
Get your FREE Abaqus tutorial now!
Request your FREE tutorial