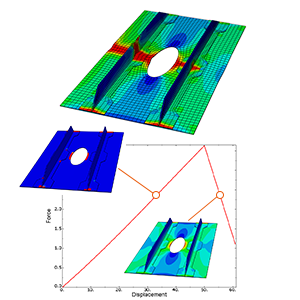 Abaqus Tutorial 11b:
Ply Failure
In this tutorial, you will modify a structural model of a stiffened panel to define the material properties including the ply failure parameters. You will then perform a static analysis of a bending test and visualize the simulation of the damage propagation with Abaqus/Viewer.
You will learn how to:
Define material properties
Define failure criteria
Use a damage propagation model
Get your FREE Abaqus tutorial now!
Request your FREE tutorial