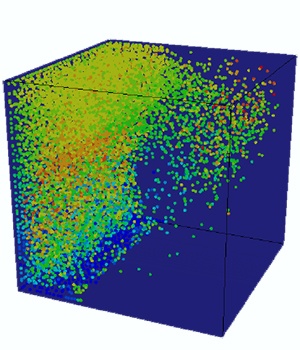 Abaqus Tutorial 23:
Sloshing in a tank modeled using SPH as an example
This tutorial gives a basic introduction to SPH modeling in Abaqus CAE. The tutorial will take you through a basic model of g forces acting on a fluid in a typical tank.
When you complete this tutorial, you will be able to:
Create the right materials and properties for water and aluminum.

Mesh an aluminum tank with a water block.

Create the best results from the model by post processing.
Change variables plotted on the geometry.
Get your FREE Abaqus tutorial now!


Request your FREE tutorial