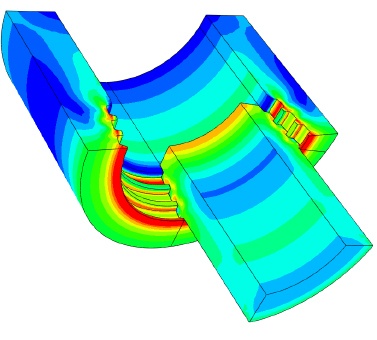 Abaqus Tutorial 24: Threaded Connector & Pressure Penetration
This tutorial explains how to use a bolt load and assessment of a connection by means of pressure penetration interaction. This tutorial is specially interesting for the offshore / oil & gas industry.
When you complete this tutorial, you will be able to:
use advanced features to define particular loads and complex contact.

Make the axisymmetric model

Create boundary conditions and loads.

Simulate the fluid opening the threaded connection.

Visualize and revolve the results.

Found out where the maximum pressure penetrates.
Get your FREE Abaqus tutorial now!
Request your FREE tutorial