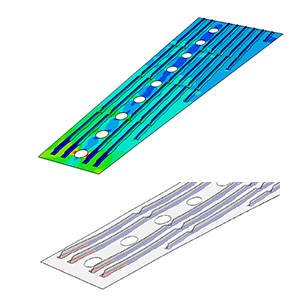 Abaqus Tutorial 12:
VCCT
In this tutorial, you will model the failure of a bond with the Virtual Crack Closure Technique (VCCT).

From the tutorial, you will learn how to:
Define the properties of a bond.
Model the bond failure using VCCT.
Select the output variables that will be written in the output file.
Use the visualization module to create contour plots.
Get your FREE Abaqus tutorial now!
Request your FREE tutorial