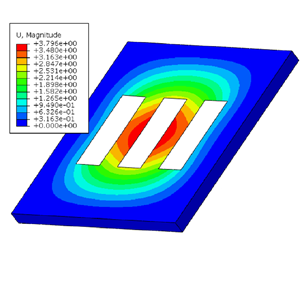 Isight Tutorial 3: Abaqus integration with Isight: Optimization of a drain cover
This tutorial aims at optimizing a drain cover using Abaqus to simulate a uniform pressure loading on top of the drain and Isight to drive the optimization process.
When you complete this SIMULIA Isight tutorial, you will be able to:
Include an Abaqus component within an Isight workflow.
Setup a multi-objective analysis with design constraints using an optimization genetic algorithm.
Use the calculator component.
Post-process results to identify the Pareto from and series of optimal solutions.
Get your FREE Isight tutorial now


Request your FREE tutorial