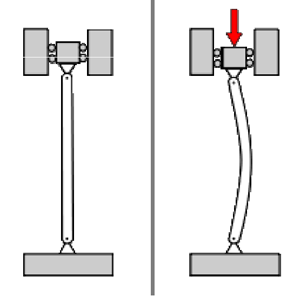 Isight Tutorial 1: Buckling optimization of a column
This tutorial aims at providing a first taste of Isight. A simple optimization workflow will be created to investigate the influence of some geometric parameters on the critical buckling load of a slender column.
When you complete this SIMULIA Isight tutorial, you will be able to:
Familiarize with the Design Gateway and the Runtime Gateway.
Create a simple workflow in Isight.
Edit a calculator component and define an optimization.
Perform basic post-processing with Isight.
Get your FREE Isight tutorial now!
Request your FREE tutorial