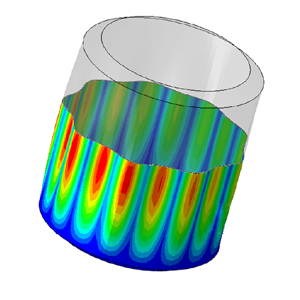 Isight Tutorial 6:
SOLIDWORKS-Abaqus integration within an Isight optimization process.
In this tutorial you will learn how to add a SolidWorks Component in the Isight optimization process. Additional you will learn how to let the SolidWorks Component drive the Abaqus FEA model to perform an optimization process loop with Isight.
When you complete this SIMULIA Isight tutorial, you will be able to:
Include a SOLIDWORKS component in an Isight process workflow.
Use an automatic pre-processing script within the Abaqus component.
Use the data exchange component to retrieve information from a text file.
Use the calculator component.
Get your FREE Isight tutorial now!
Request your FREE tutorial